The example of W.E.B. Dubois looms large for me because he was both a straight ahead scholar, and also someone truly dedicated to changing the world through public engagement. While I disagree with some of Dubois' politics, I too seek to contribute and change the world through engaging with the public broadly considered. I've done this in a variety of outlets, but can be heard most regularly on
the Marc Steiner Show
, and on
NPR's Tell Me More with Michele Martin
. I've written for
The Urbanite
, for
Salon
, for
The Grio
, and for other online publications, as well as for the Washington Post and the St. Louis Post Dispatch, among others. I've also appeared on The Real News Network and the Melissa Harris-Perry Show, as well as The Colbert Report. Select Media Work: 2011. "
Professor Re-writes Student's Image.
", Story Corps 2011. 
"Thoughts on the Debt Ceiling Compromise"
, The Marc Steiner Show 2011. 
"Race, Black Nationalism, and Political Representation in American Cities"
, The Marc Steiner Show 2011. 
"A Tribute to Historian Manning Marable"
, BookTV 2011. 
"Professor Fulfills Obligation as Father of Five"
, NPR 2010. 
"White Space, Black Space"
, The Urbanite.
Marc Steiner Archive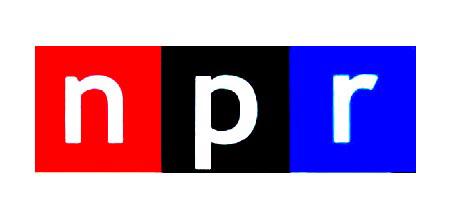 National Public Radio Archive
Pensions, Parenting, and My Brother's Keeper
Earlier this week I was on Tell Me More in their parents roundtable. We were talking about the idea of paternal leave. Before Michele Martin conducted that roundtable, she had an interview with "Money Coach" Alvin Hall about how corporations are changing 401 K programs in drastic ways. It's worth a listen, not only because [...]
Parenting Hits and Misses 2013 (NPR)
I've been doing less work on Tell Me More's The Barbershop and much more work on their parenting roundtable over the last half of 2013. I was asked to participate in an end of the year discussion about hits and misses, what i was least and most proud of parenting wise. I used the occasion [...]
Spence on MHP Show (Progressive Possibilities)
I've known Melissa Harris-Perry since 1999. I wrote a blurb for her most recent book Sister Citizen. I'm going to talk about this more later, but this past weekend I was on her show for the first time, talking a bit about family, and also about the progressive possibilities/challenges Obama's second term offers. Visit NBCNews.com [...]
It's not racism…it's the blacks
A few weeks ago I was on Morning Edition talking about Obama's response to Trayvon Martin's murder. I wanted to emphasize the constraints Obama faced as he tried to meet the needs of black constituents. And I did so, in part, by referring to the thin line blacks negotiate in integrated spaces in general, comparing [...]